Welcome!
2019 Annual Meeting Minutes.Click Here.
The Village New Residents Guide 2019 Click Here.
Home exterior and improvements & maintenance (ACR form) Security & Nuisance memo. Click Here
2019 Approved Budget! Click Here.
Instructions for payment of your monthly Village HOA assessment.Click Here
Front Door Color MEMO. Click Here
Member Analysis Summary Report (Reserve Analysis Letter) click here.
Insurance Assesment 2018/2019 Memorandum click here. This memo includes all pertinent information regarding your 2018/2019 insurance assesment.
Important Notice! Do not enter/exit on the wrong side of the gate! This is hazardous to other owner's as well as the gate! This is a fineable offense!
ATTENTION! The Village H.O.A. is updating the invoicing process. M&M Management will be sending monthly invoices via e-mail. This process will help keep you (the homeowner) informed on H.O.A. dues. As well as save time and money for the Association. If your payments are setup as automatic bill pay from your bank, you do not need to make any changes. The invoice is a reminder of the payment due at the beginning of each month. If you have any questions call M&M Managment at (801) 566-1411 or e-mail at managementbymm@gmail.com.
We Thank You for your patience while the association seeks to make The Village a better place for all.
The Village Homeowners Association Revised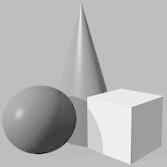 Rules and Regulations as of 12/01/17 CLICK HERE!
Summary of Association's Insurance Policies. CLICK HERE!